Finding meaning in life is one of the priorities we must have as human beings. Living life without a sense brings unhappiness, demotivation with sometimes uncertain consequences.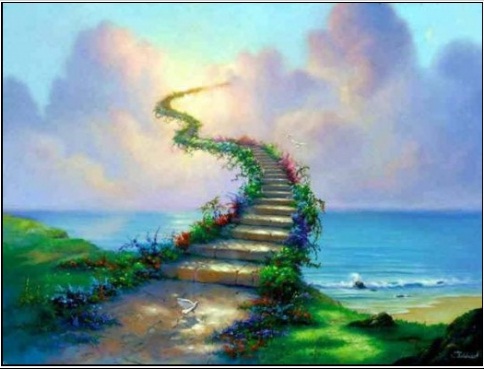 Source
---
How do I find meaning in my life? That is perhaps one of the questions that many of us have ever asked ourselves in our lives. Sometimes we find ourselves without finding meaning in our existence. We eat, sleep, breathe, work and live life without any sense. It happens for us simply because we are alive, we do not expect anything from the next day but to continue living.
However, if you think about it, you will find that within you there are things that you are passionate about, things that you have always wanted to do but that maybe by living life without any sense you have forgotten them, but they still remain there internally. inside you waiting for you to carry them out.
Maybe it could be that you want to write a book, study a career, practice some sport, develop some skill that you have to paint, sing, work in social or charitable works, or perform some work that you have never done but always very internally you have wanted to.
---
Get to remember those things that when you see them or think about them your face and your heart are filled with joy. Those are the things that you are passionate about, those are the ones that give meaning to your life if you put yourself to work in them, to dedicate time in developing them and carrying them out. You will see that when you are doing them you will feel very motivated, full and happy because you feel comfortable doing them.
The things you do with passion, joy, and joy are what fill you with motivation, those that make you live life with pleasure, with meaning. Whenever you can, stay away from things that do not make you feel motivated, those that do not give you any satisfaction for doing them.
Maybe your desire has always been to belong to some religion, to dedicate yourself to serve your neighbor through spirituality, community service within the church or seek spiritual peace.
Always remember that if the reason that gives meaning to your life is external such as practicing a sport, community service or any other that is external, you should look first within yourself. Let it be that which makes you feel comfortable with yourself, that makes you feel an impulse to do it just by thinking about it.
Maybe the meaning of your life is your children, educate them, see them grow and develop, dedicate yourself as a parent or as a mother to them.
But whatever it is, never try to look at others to find a meaning to your life, because what motivates them in their lives will not necessarily give meaning to yours.
Always try to make sense of your life so that you live your life with meaning.